NATURAL


Flamed Maple


Quilted Maple


Ash



Koa



Walnut
STAINS, DYES
TRANS &
BURSTS


Trans Honey over
Quilted Maple


Vintage Cherry Burst


JunkYard Finish
Stained Trans Amber


Stained Trans Honey
Flame Maple

Stained Trans Black Cherry
Flame Maple


Stained Trans Copper
Quilted Maple


Stained Trans Purple
Flame Maple

Trans Blue Quilt Maple


Stained Trans Green
Quilt Maple


Stained Trans Teal
Quilted Maple


Guitar finishes range from the natural beauty of wood grain - to the outrageous Metalflakes and custom graphic paint jobs. Let's just say "The Sky is the Limit..." from mild to wild!

We use the highest industry standard polyester top coat along with a urethane clear. With numerous years of experience our Team has perfected the finish application, which will still allow the guitars' enter beauty to resonate

Since we use DRL Graphics exclusively for all our finishes you can expect the highest quality professional finish. We offer the BEST in the industry!!
---
Types of finishes
Natural Clear coat applied over the natural wood, which allows the beauty and luster of Mother Natures uniqueness to show through
Dyes & Staining (Grain Enhancement) are hand applied to pull out the natural grain definition. Some stains are applied to give it that "Pop" before the trans colors or bursts are applied.
Trans colors that are used to the overall base, giving it a translucent hue. It is use for wood as well as Metalflakes and custom graphics etc.
Candies are a silver or gold base with a trans color applied over the top. i.e. Candy Apple Red, Candy Blue, etc.
Burst are applied to the edge of the body giving it a color transition from dark to light. Different colors are used for different effects. i.e. Two-Tone Burst, Three-Tone Burst, Honey Burst, Cherry Burst, Tobacco Burst etc
Metallic is a trans color mixed with Silver paint. Hues and tones are controlled by the amount of color that is mixed in. Metallic finishes have a slight shimmer in color such as in Metallic Black, Ice Blue, Metallic Red etc.
Solid is pretty much self explanatory ! a solid color.
Super-Sparkle sometimes confused with Metalflake. It has a similar sparkling effect but is actually smaller in size and tends to dance more under intense lighting.
MetalFlake the larger in the sparkle family and has been used in the industry for years. A favorite for many artist as well as for the GMP line. Provides you that Las Vegas dazzle!
Graphics Lets just say the sky is the limit... for more graphic ideas please check out DRL Graphics!
---
"If you dream it... we can make it happen!"
---
Other finishing touches
Binding is an accent to the appearance of the instrument. It is hand applied to the body's edge, neck edge and head stock. Colors include Ivroid, White, Black etc...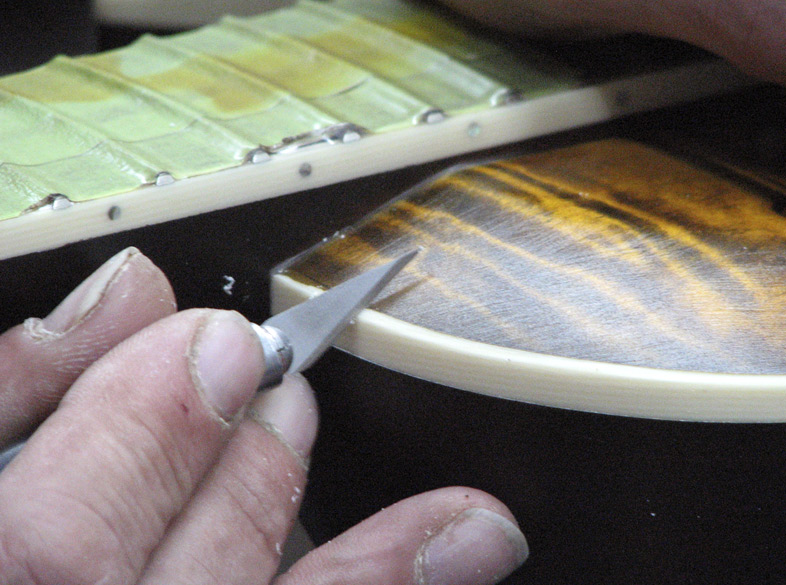 "final cleaning on Ivroid binding"
Fingerboard Inlay is also an adornment than enhances the overall appearance of the instrument, as well as fingerboard selection (examples available on our Woods page). Below are a few Inlay examples: Black, Abalone, Pearl and Custom.

Black Diamond on
Birdseye Maple fingerboard
Black Binding

Abalone Diamond
Maple fingerboard with
*Custom Perloid Binding

Small Pearl Diamond on
Rosewood fingerboard with
Ivriod Binding

*Custom Red Metalflake
Diamond Maple fingerboard
with Ivroid binding
---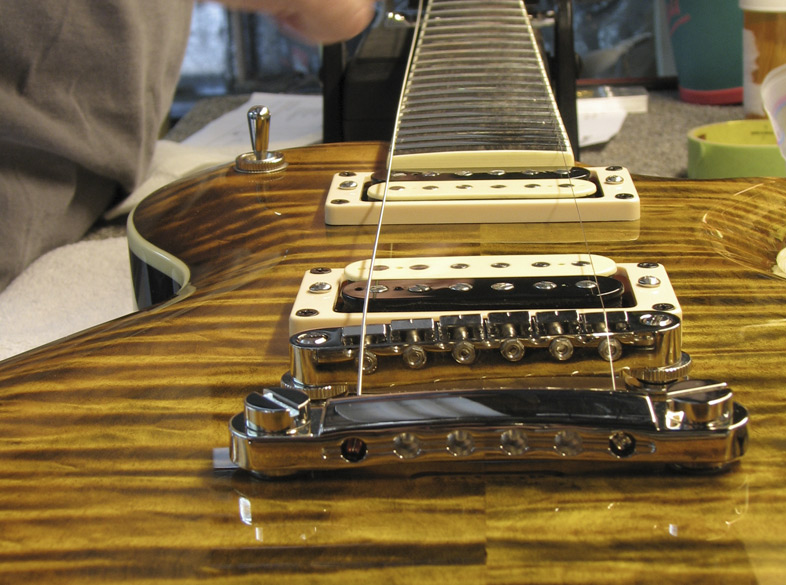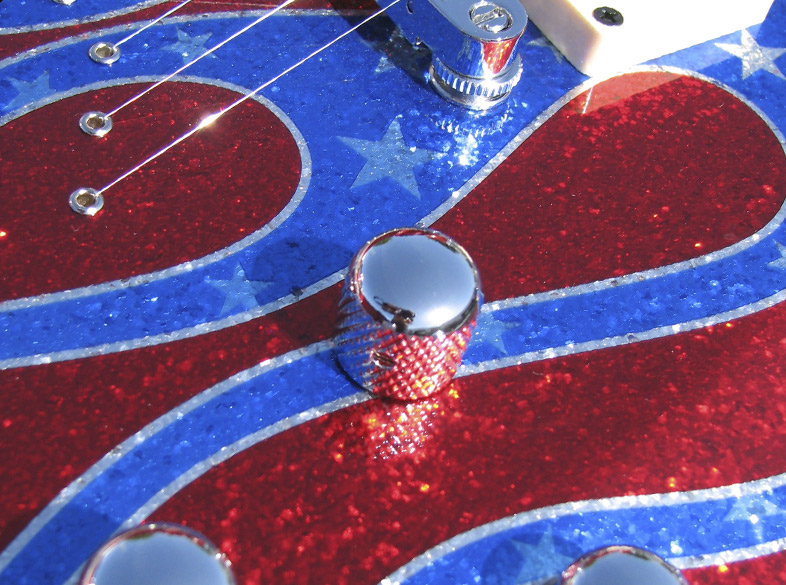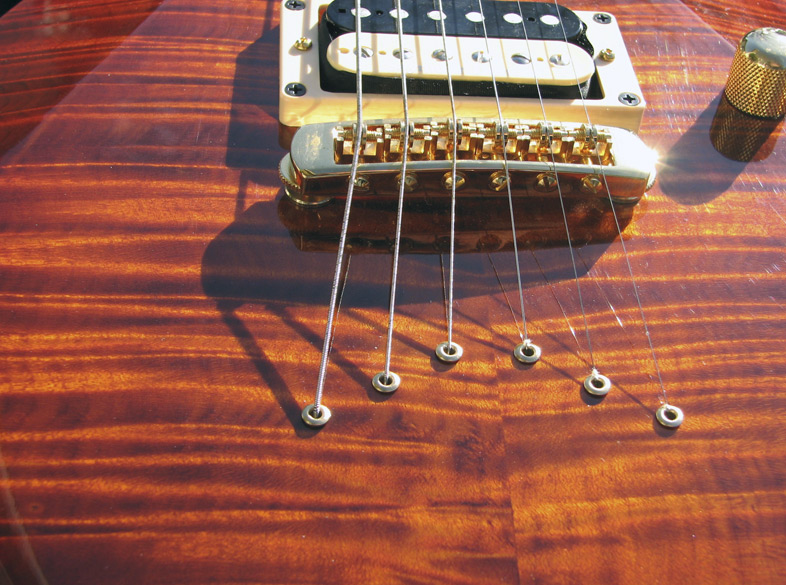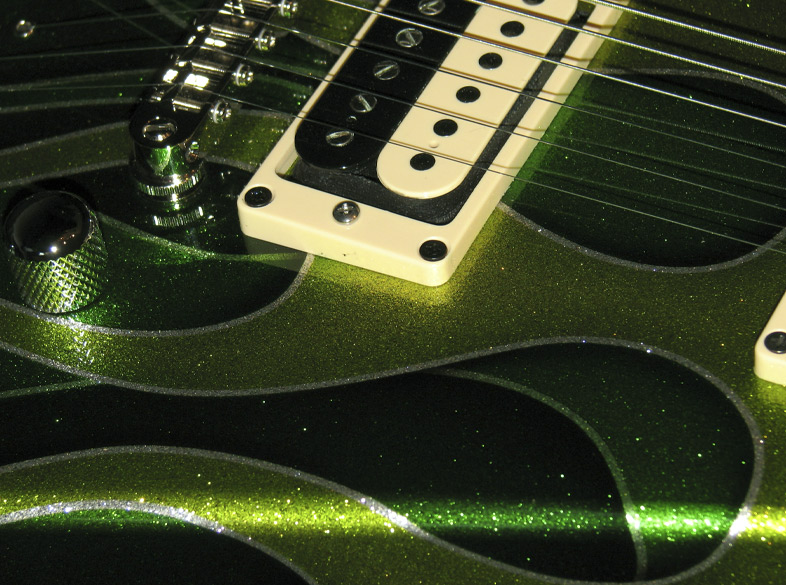 check out the slideshow for more photos
---

GRAPHICS


Snakeskin


Metalflake USA


SuperSparkle
Checkerboard


Custom SouthWest
Aztec Lizard


Metalflake Blue with
Green Flame
SUPERSPARKLE


SuperSparkle Green
Mulit-Flame




Trans color over
Silver Super Sparkle

METALFLAKES


Blue


Rose




Purple




Red




Cinnamon


Silver




Gold




Sapphire



Olive