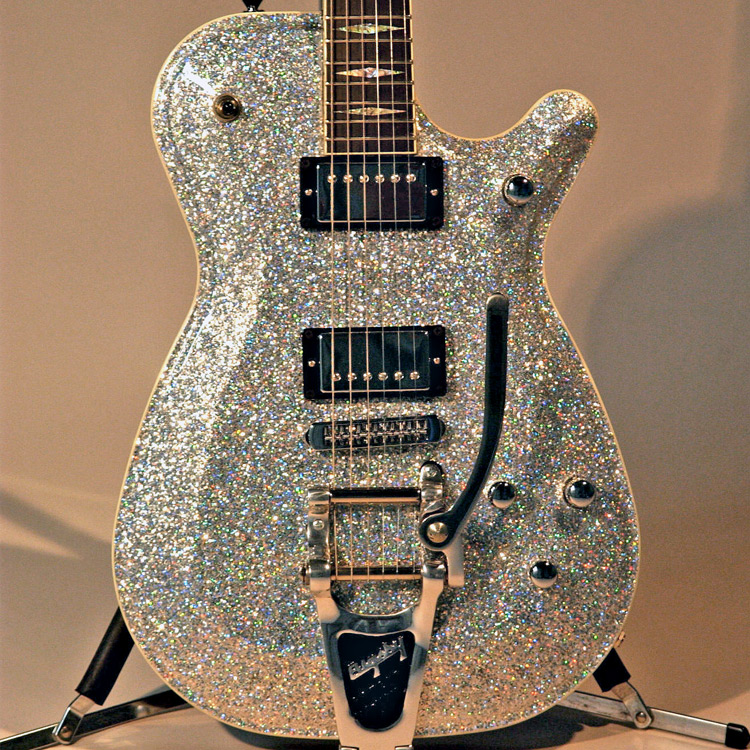 GMPÒ 20th Anniversary Limited Edition Roxie™ Special * BigsbyÒ * Silver Super Sparkle
* Exclusive Special Aluminum Inlays & Trussrod cover * Custom G&G Case *
Limited Run - Only 20 will be made
To Order a GMP® Roxie™ Special Limited Edition "20th Anniversary" guitar please use the form below, provide the requested information along with your desired pickup selection. Then click the submit button located at the bottom form.
Hurry, Order Today...
Only available while supplies last...
A GMP® representative will respond to your inquiry as soon as possible; please keep in mind that we receive numerous inquiries daily. In advance, Thank you for your patience and interest in GMP®.